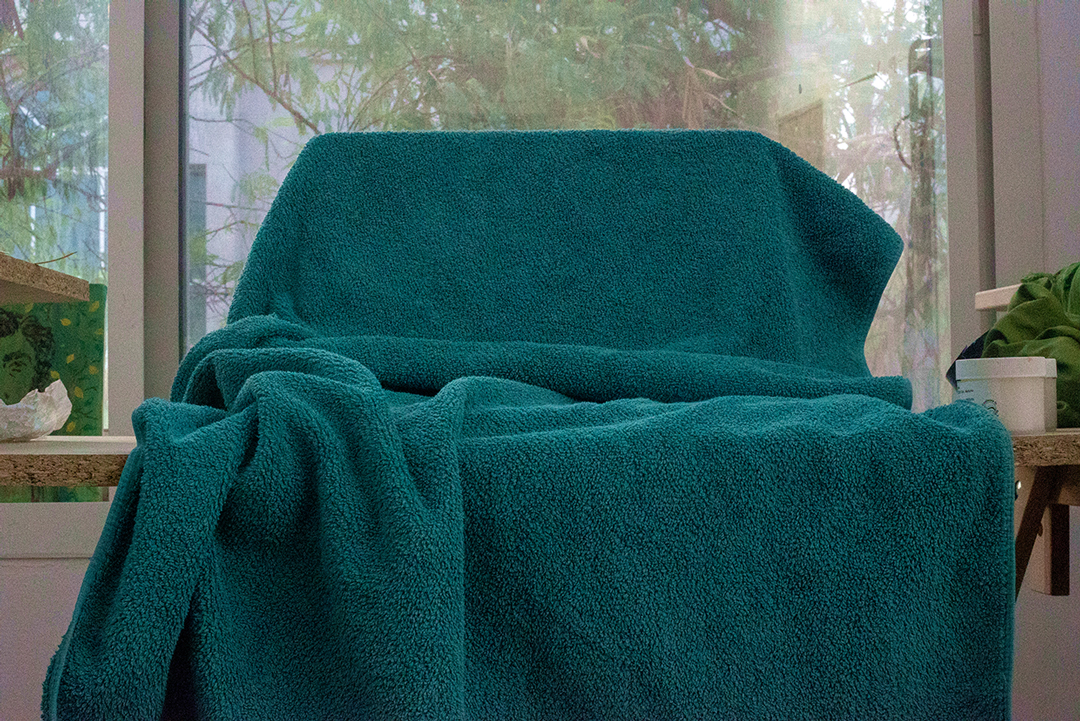 الإبادة
(Alibadah): Hashel Al Lamki and Mohammed Al Mazrouei
الإبادة (Alibadah) is an extension of an ongoing dialogue between artists Hashel Al Lamki and Mohammed Al Mazrouei on "concepts of existence and evolution of humans as a species."
This dialogue crosses multiple generations of UAE art-making. Mohammed Al Mazrouei has been making art and publishing poetry in the UAE since the early 1980s, when he came to work at the Cultural Foundation in Abu Dhabi. Over the last 4 decades he has exhibited his work extensively, and recently was featured in Emirati Expressions (2013) and Portrait of a Nation (2017). Hashel Lamki recently completed The Salama bint Hamdan Emerging Artists Fellowship (SEAF), and co-founded Bait 15, an artist-run space in Abu Dhabi.
The artists have created paintings and sculptures in collaboration and individually, resulting in an installation of dozens of works that reflect their exchange. This includes new sculpture from Al Mazrouei, a new area of focus in his work, alongside assemblage from Al Lamki.
In addition to being a collaboration, the work is also a "correspondence between Abu Dhabi and Cairo" where Al Mazrouei now lives. "The correspondence is not intended to be written text but makes use of every material available and every idea that is possible."
The world has become our world only because of "perception."
—Hashel Lamki and Mohammed Al Mazroui
---
ABOUT

THE

ARTISTS
Mohamed Al Mazrouei
Mohamed Al Mazrouei is an award-winning writer and painter, born in Tanta, Egypt in 1962. Following his studies of philosophy, he spent time in England, and in the 1980s, moved to Abu Dhabi, where he worked for the Cultural Foundation for many years. His experience of living in these two different cultures has influenced his work as an artist ever since. He has chosen not to undertake formal arts training: "I am naked and that's why I'm free," he declared in 2016. This was a playful reference to the figures in his works, whom he frequently presents without any clothes. His works often include elements of North African and Arab culture and history – all the way through to Christian motifs – blended with his very own feelings. After almost four decades in the UAE, Al Mazrouei now lives and works in Cairo, Egypt.
Hashel Al Lamki
As the anthropologist Edward T.Hall, said, "The relationship between man and the cultural dimension is one in which both man and his environment participate in molding each other" Al Lamki was born in UAE, where he has experienced not only the rapid industrial and architectural growth of Dubai and the rest of the Emirates, but also the cultural complexities resulted from the construction boom. He brings these perspectives to his work work, with a focus on social innovation and sustainability practices. In 2007 he joined a BFA program at Parsons the New School for Design In New York City. Most recently he completed the Salama Bint Hamdan Emerging Artist Fellowship, after which he co-founded Bait 15, an artist-run space in Abu Dhabi.
On View September 26th – October 13th
Open Saturday-Thursday, 3-10pm