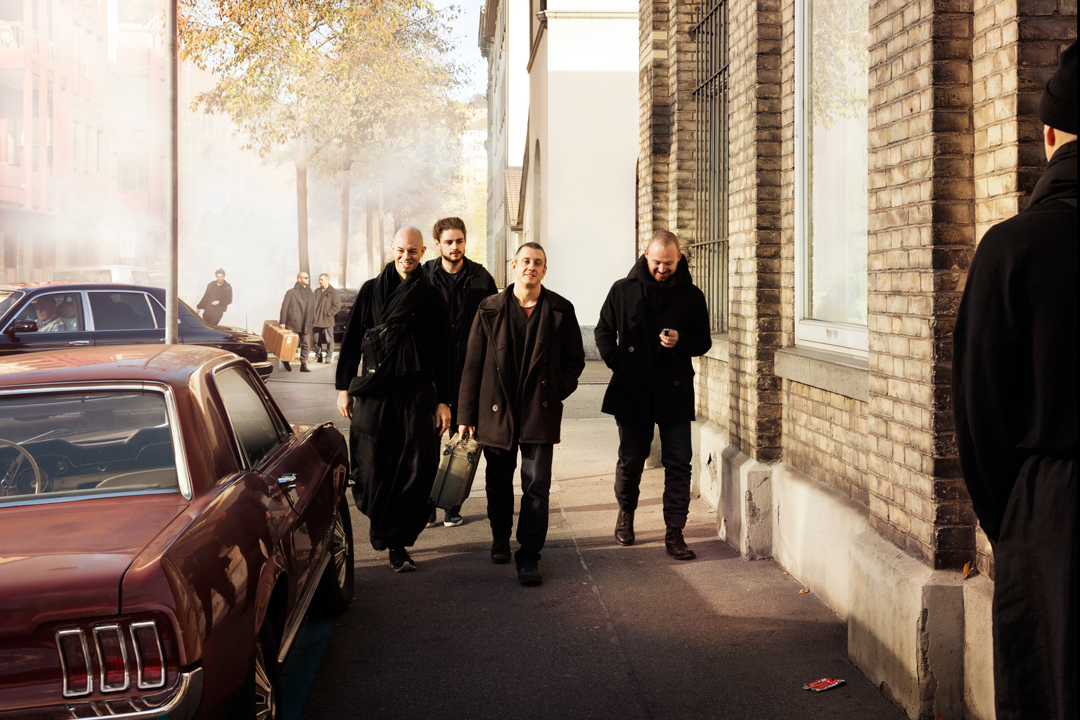 Nik Bärtsch Forward to the Roots:
Ritual Strategies in the Performances of Nik Bärtsch's
MOBILE
This installation offers the audience a unique way of learning more about the history and context of Nik Bärtsch's Mobile rituals and is a companion to The Art Center's season opening non-stop 27-hour 'Ritual Groove Music' performance: The Abu Dhabi Resonance Square Ritual: Nik Bärtsch's Mobile. The exhibit will host a collection of photos, videos, music and artifacts, including footage of previous rituals.
The Abu Dhabi Resonance Square Ritual: Nik Bärtsch's Mobile will be performed starting 7pm on Thursday, September 1st and ending at 10pm on Friday, September 2nd.
This site-specific, multi-venue, non-stop 27 hour, multi-media performance will feature a series of Main Ceremony 'concert moments' at approximately 8:30pm, midnight, 3am, 7am, 1pm, 5pm and 8:30pm, each approximately one-hour long, amidst the extended musical modular bridges throughout the night and day, with a visual installation designed by Daniel Eaton. The audience is invited to join the intense core performance in the Black Box, to relax and dream in the ambient majlis in the foyer, or to visit the installation where there will be a live feed of the performance.
For more information on the non-stop 27 hour performance please visit:
http://nyuad-artscenter.org/en_US/events/2016/nik-baertschs-mobile/
Exhibition on view: August 17-September 2nd
Open daily 3-11pm though August 31st except:
Thursday and Sunday, August 18 and 21: open 10am-6pm and Saturday August 20: open 12-8pm
Special performance days hours:
Continuously open from Thursday, September 1 at 3pm until Friday,
September 2 at 11pm.
Founded in 1997 Mobile is effectively the wellspring of Pianist/composer Nik Bärtsch's ritualistic approach to music making, nourished by his concepts of reduction and repetition as well as his fascination with Japanese culture. Here textures from jazz, funk, new music, minimal as well as ritual and sacred music are organically interwoven. Bärtsch and his partners Kaspar Rast, Sha, Nicolas Stocker and Daniel Eaton aim for an energetic total group sound rather than displays of soloistic virtuosity.