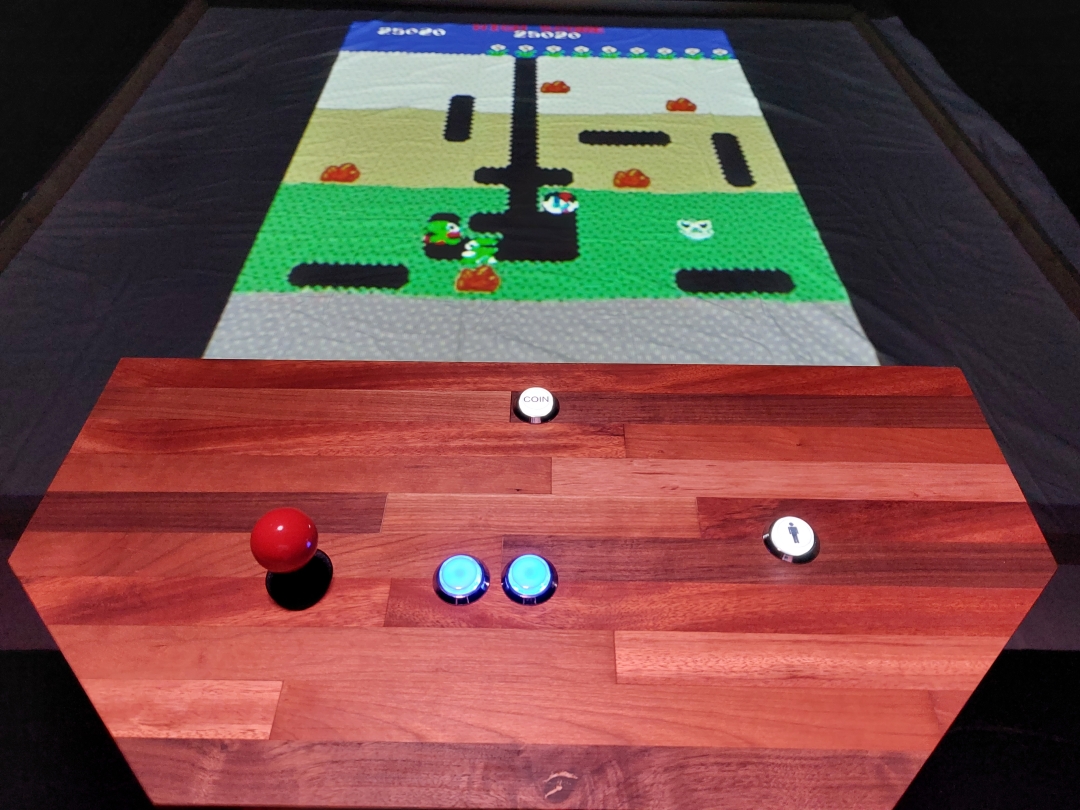 Coin-Op:
Exploring the Spirit of '80s and '90s Arcade Games
Artists: Jonathan Bonner, Steven Doughty, Eric Martin, Jonathan Pettigrew
Coin-Op is an interactive installation looking at the retro arcade experience and explores the community and spirit that lived in these spaces. From multiple-player cabinets to single-player experiences, the Coin-Op Arcade gives the audience a feel of 80's nostalgia. Participants will have the opportunity to play many classic 1980's 8 and 16-bit games with a modern twist (designed by Jon Bonner). Cabinets designed by Bonner are made mostly of recycled and reused materials and will look at the interactivity and community aspects of gaming. Participants will also take in uniquely created sights and sounds of the 1980s arcade era while exploring the Coin-Op Arcade (designed by Steven Doughty and Eric Martin). So, get your tokens ready and enjoy the Coin—Op Arcade!
The artists write:
Many remember the times of early '80s and '90s arcade parlors. The sights, sounds, smells: there was always something special about entering your local arcade with a handful of tokens. Perhaps waiting with your friends as the players ahead finished up on your favorite game. And when it's your turn, you drop the coin into the slot and you Ready Up!
Tuesday through Sunday: 12-8 pm.
Closed on Mondays.