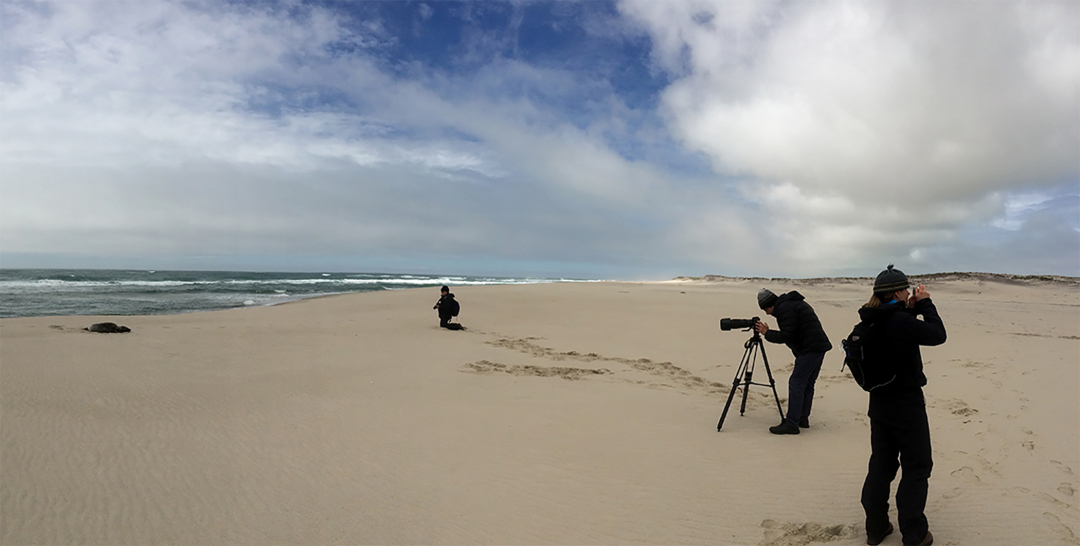 Janet Bellotto
Salted Edges: #islandparadise
Artist Janet Bellotto has spent over a decade studying islands as both geography and metaphor. The story of Atlantis, and thus the great deluge, has been significant for the artist, especially now, when 'the world that drowned' becomes an ever more plausible story. According to Bellotto, water flows through her practice. For this exhibition, she explores "the edge between land and sea." In the artist's words:
This project is an overview of my research and studio process, featuring a selection of artworks derived from my island navigations. For this exhibition, I have explored islands that are not typical getaway locations but dynamic and challenging places. The two islands in question–Sable Island in Canada and Sir Bani Yas in the United Arab Emirates–are connected to locations that I consider home.
Salted Edges is a departure point for investigating the current climate crisis to understand the vulnerability of our planet. #islandparadise is not selling dream vacations; it juxtaposes today's tweeted and tagged travel log with the reality of isolation, survival, and hope. In this exhibition, the islands act as a microcosm of the world, whereas water, as is often the case in Bellotto's work, is both memory and metaphor, as ungraspable as the future that threatens to submerge us.
Tuesday through Sunday: 12-8 PM. Closed on Mondays.
Janet Bellotto is an artist, educator, writer and curator from Toronto and a Professor in Visual Arts at the College of Arts and Creative Enterprises, Zayed University, where she also served in a variety of leadership roles. Bellotto is an initiator of various collaborations that promote cultural exchange and was the Artistic Director for the 2014 International Symposium on Electronic Art hosted in the UAE, and founding editor of Tribe magazine, a publication focusing on photography from the Arab world. Inspired by narratives and the ever-changing world that she travels, water is a constant theme in her installation practice. In her most recent work, Bellotto focuses on islands and their isolation and vulnerability. Her Sable Island project was published in the book Our Ocean Guide (2017). Bellotto's work has been exhibited in a variety of collective, group, and solo exhibitions internationally.
Read more
Bellotto has exhibited internationally in solo and group exhibitions include:  One Point Five Below, Bewaerschole, Netherlands; Bon Voyage! Travelling In Contemporary Art (2020-21) Ludwig Forum for International Art, Aachen, Germany; Risorgimento: Vista dellaTorre dall'Oceano (Resurgence Across the Ocean) (2021) Cordenons, Italy; Voices:Artists on Art (2017) Harbourfront Centre, Toronto; Lifesaving (2016) , Gallery Zilberman, Istanbul; Relation-Ships (Existence Doubtful) (2016), MOCA London, London; Art Stays 13—13th Festival of Contemporary Art, Ptuj, Slovenia (2015); Joshua Treenial (2012), Joshua Tree; Nile Blue, Red Head Gallery, Toronto; Aquatica, Harvey Nichols, Dubai; The Lure, De Luca Fine Art Gallery, Toronto; (2011) Performance Festival, Cairo; 12th Cairo Biennale, Egypt; Drowning Ophelia (2010) Stratford Gallery, Stratford, Canada; Point of Encounter (2009) , Tashkeel, Dubai, UAE; WAVE (2008) The LAB, New York City, USA; Chinese Character Biennial, KU Art Center, Beijing.