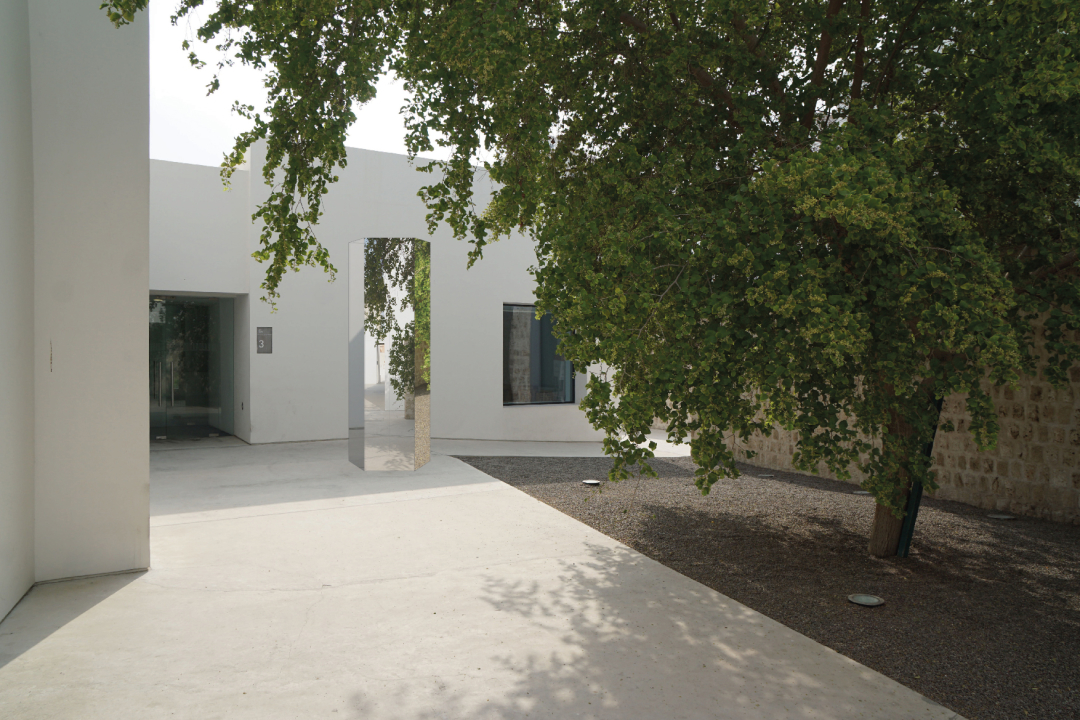 Sandra Peters:
Performing the City
The exhibition serves as a platform for the interim presentation of a planned temporary outdoor sculptural installation with the working title City Center / Nomadic Monads. It includes photographs, texts, and material samples relating to the project and the apparatus that addresses the relationship between architecture and public space in the UAE.
Tuesday through Sunday: 12-8 pm. Closed on Mondays.
Sandra Peters is an artist, writer, and educator based in Abu Dhabi, UAE.
Read more
Peters has widely presented her work in Europe, the US, and the United Arab Emirates, including Pandora's Box at the NYUAD Project Space in Abu Dhabi (2016); Bilateral, Diagonal, Cubical at the Gallery Aanant & Zoo, Berlin (2012) and participated in the group exhibition Erschaute Bauten. Architektur im Spiegel zeitgenössischer Kunstfotografie at the MAK—Österreichisches Museum für angewandte Kunst/Gegenwartskunst (2011).
She has taught at New York University Abu Dhabi since 2014 in the Art and Art History Program.