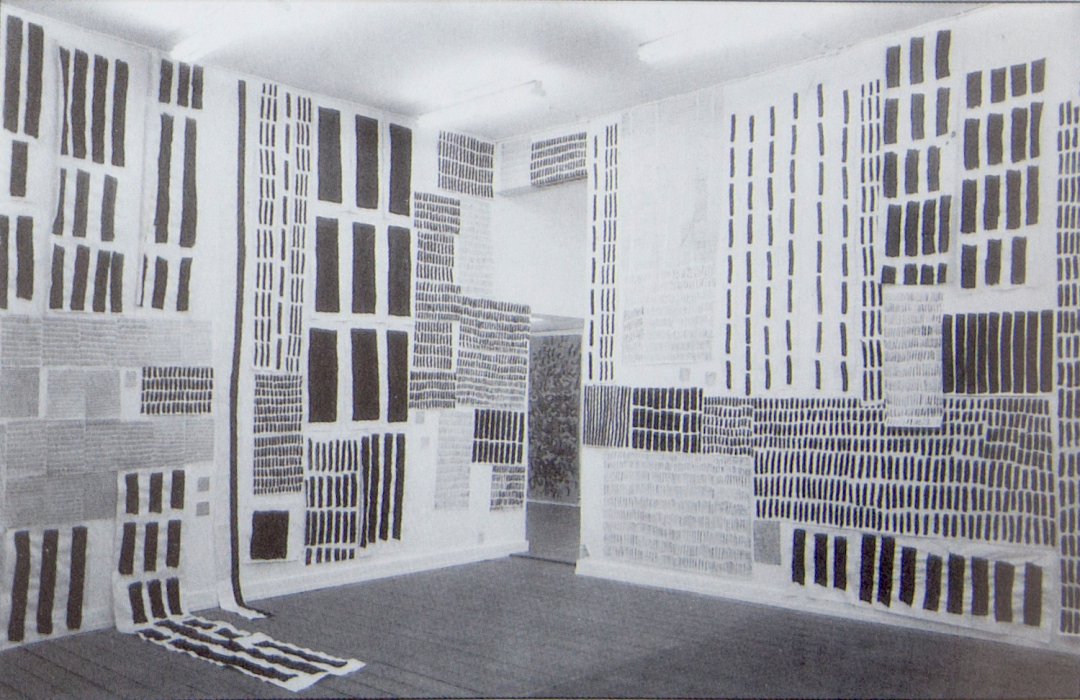 But We Cannot See Them: Tracing a UAE Art Community, 1988-2008
With: Hassan Sharif, Mohamed Ahmed Ibrahim, Abdullah Al Saadi, Mohammed Kazem, Hussein Sharif, Vivek Vilasini, Jos Clevers, Ebtisam Abdulaziz
This exhibition surveys one of the most important artistic communities in the UAE's history. Community has played a key role in every modern art historical breakthrough, with artists banding together around manifestos, or turning to one another for support when art institutions rejected their innovations. Art communities grow out of critical and creative exchange among peers and mentors.
But We Cannot See Them focuses on one community of artists, sometimes called "the five", at an intersection of visual artists, writers, and filmmakers based in the UAE. Its members identified with a "new culture" of encouraging radical, formal and conceptual experimentation. Eventually, some of these artists founded the celebrated Flying House.
In tandem with this exhibition, The NYUAD Art Gallery is publishing of a book of interviews with the artists. Together, the exhibition and book begin the process of tracing this pivotal artistic community in the key years of its formation.
Founding Director and Chief Curator of the NYUAD Art Gallery, Maya Allison notes: "When I first met these artists and learned about the history of their community, it struck me that theirs shares a structural similarity with 'independent' art scenes that I've studied. Operating as an artistic community outside of formal art institutions allows artists a combination of freedom and support that can enable powerful creative innovation."
Allison explains, "I am told that in the early 1990s, when curators came to the UAE looking for contemporary art, they concluded none was being made, because they could not see it. Yet contemporary art was actually flourishing. The particular artists in this exhibition developed what we might call an 'alternative' art scene in spite of – or because of – the scarcity of public venues able to support conceptual and formal experimentation in the UAE at the time — with the notable exception of Sharjah. When The Flying House opened in 2007, that space gave them a new found visibility, leading to further audience and institutional support."
But We Cannot See Them is curated by Maya Allison, with Exhibitions Curator Bana Kattan, with research and program development by Programs Curator Alaa Edris. It includes archival material and videotaped interviews with members of the community, alongside artworks from the 1988 through 2008, as well as a reading room of work from other important members of the community, and contributions from Cristiana De Marchi, Adel Khozam, Nujoom Alghanem and Khalid Albudoor.
Artists include: Hassan Sharif, Mohamed Ahmed Ibrahim, Abdullah Al Saadi, Mohammed Kazem, Hussain Sharif, Vivek Vilasini, Jos Clevers, and Ebtisam Abdulaziz.
The title of the exhibition is drawn from a poem written by a key member of the community, poet and filmmaker Nujoom Alghanem.
Daily from 12-8pm
Closed on Sundays.