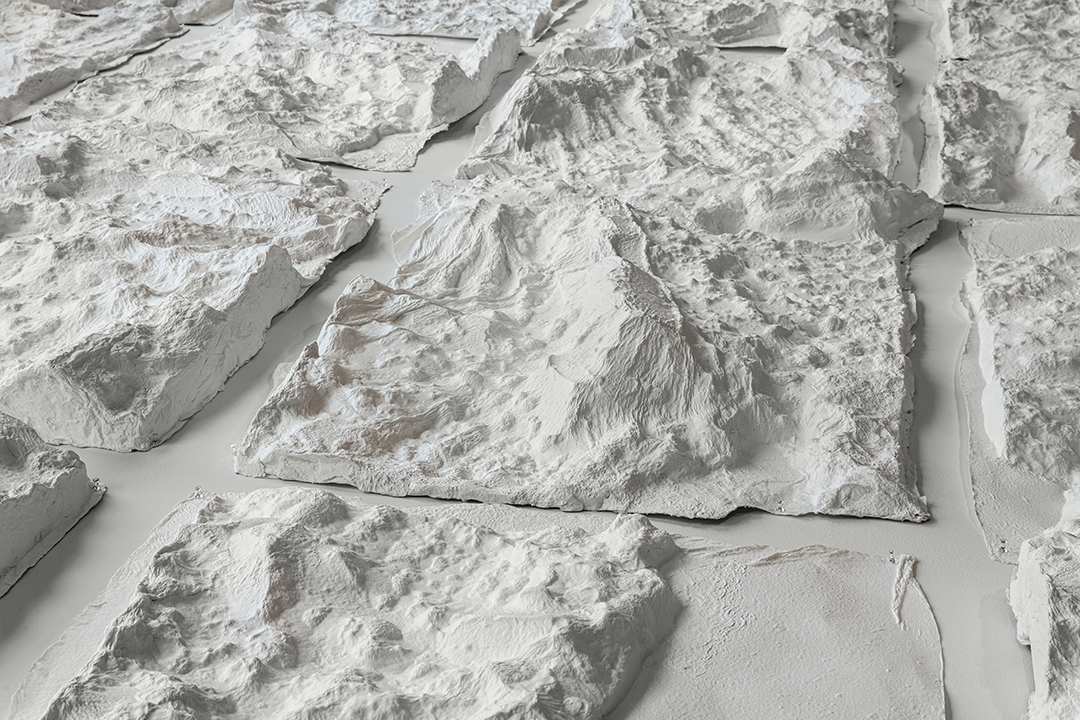 Blane De St. Croix
Horizon
In Horizon, sculptor Blane De St. Croix unveils a series of new works rooted in his study of landscapes in the UAE. An artist-researcher, St. Croix works on site, together with scientific researchers, to develop art that is in direct response to the land itself.
The major new works in this exhibition, commissioned by The NYU Abu Dhabi Art Gallery, were developed during a series of residencies over the last year in which the artist worked closely with NYUAD faculty, and resident scientists. One of these pieces, Salt Lake Excerpt, was developed in collaboration with NYUAD Arts Professor of Theater Joanna Settle. Inspired by the salt lakes "sabkhas" and estuaries of the UAE, the artists have created a 150-square-meter sculptural installation, made from the PET flakes recycled from more than 50,000 plastic water bottles, that gently moves with light and sound.
Other commissions developed during the artist's residency include a series of "infinite landscapes" developed out of a research exchange with NYUAD's Research Visualization and Fabrication lab. In this piece, the artist worked closely with the lab's Assistant Director, Jumaanah Alhashemi, who is also a transdisciplinary artist, designer, and researcher.
This exhibition will also include a number of never-before-shown works by Blane De St. Croix.