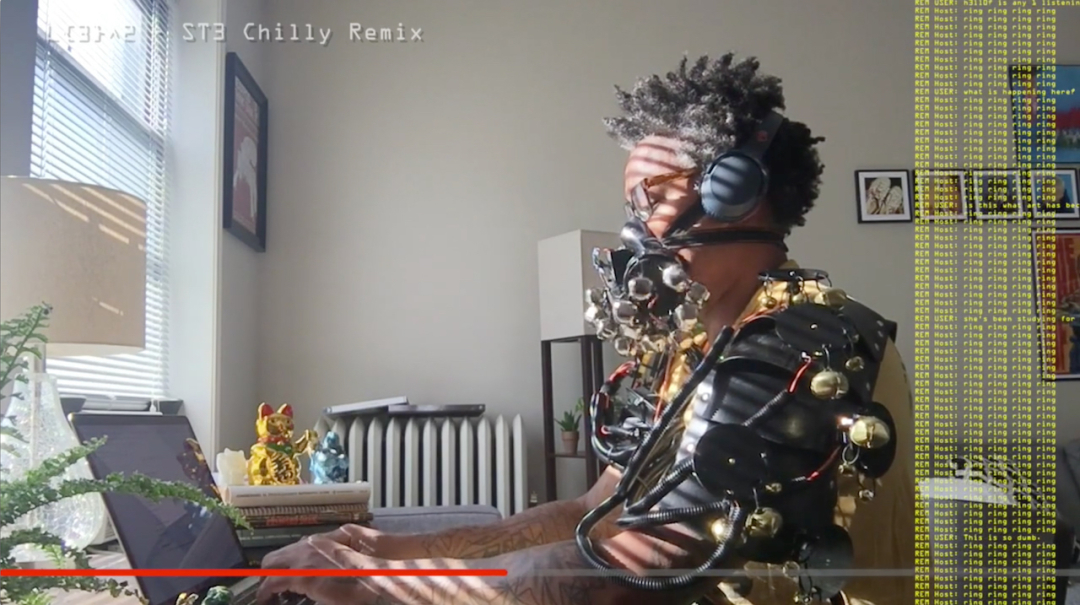 not in, of, along, or relating to a line
Artists: Addie Wagenknecht, Cao Fei, Eva and Franco Mattes, Lee Blalock, Maryam Al Hamra, micha cárdenas, Ramin Haerizadeh, Rokni Haerizadeh, Hesam Rahmanian, Sophia Al-Maria, Zach Blas
In this exhibition, nine artists and art collectives employ technology for self-expression and self-fashioning. In making visible both the restrictions and the freedoms of digital culture, they explore how identities and histories are created, transformed, or invented. For some, technology is a means to an end: a memoir, a fictional history, an intimate view of a person's life. Others interrogate the power relations of these same tools, from virtual gaming and 'big data' consumer portraits to facial recognition software. The artists appropriate technologies to narrate, alter, augment, or invent their identities and histories. The idea of individual context, of experiential relativity, threads together the works in this exhibition, and structures its form and its content. The visitor is invited to travel a branching, non-linear, virtual path through works by artists who explore the transformation of individual identity that digital tools and internet connectivity have co-produced in our lives.
Addie Wagenknecht • Cao Fei • Eva and Franco Mattes • Lee Blalock • Maryam Al Hamra • micha cárdenas • Ramin Haerizadeh, Rokni Haerizadeh, and Hesam Rahmanian • Sophia Al-Maria • Zach Blas
Curated by Heather Dewey-Hagborg and Maya Allison
About the Guest-Curator
Dr. Heather Dewey-Hagborg is an artist and biohacker who is interested in art as research and technological critique. Her controversial biopolitical art practice includes the project Stranger Visions in which she created portrait sculptures from analyses of genetic material (hair, cigarette butts, chewed up gum) collected in public places.
 
Heather has shown work internationally at events and venues including the Walker Center for Contemporary Art (Minneapolis, MN, USA, 2020); the Philadelphia Museum of Art (Philadelphia, PA, USA, 2019); the Daejeon Biennale (Daejeon, South Korea, 2018); the Guangzhou Triennial (Guangzhou, China, 2018); the World Economic Forum (Davos, Switzerland, 2015); the Shenzhen Urbanism and Architecture Biennale (Shenzhen, China, 2015); Transmediale (Berlin, Germany, 2015); and PS1 MOMA (New York, NY, 2011). Her work is held in public collections of the Centre Pompidou (Paris, France); the Victoria and Albert Museum (London, UK); the Wellcome Collection (London, UK); the Exploratorium (San Francisco, CA, USA); and the New York Historical Society (New York, NY, USA); among others, and has been widely discussed in the media, from the New York Times and the BBC to Art Forum and Wired.
Heather has a PhD in Electronic Arts from Rensselaer Polytechnic Institute. She is Visiting Assistant Professor of Interactive Media at NYU Abu Dhabi, an artist fellow at AI Now, an Artist-in-Residence at the Exploratorium, and is an affiliate of Data & Society.
 
She is also a co-founder and co-curator of REFRESH, an inclusive and politically engaged collaborative platform at the intersection of Art, Science, and Technology. She curated the exhibition Refiguring the Future in 2019 together with collaborator Dorothy Santos at Hunter College Art Gallery in New York.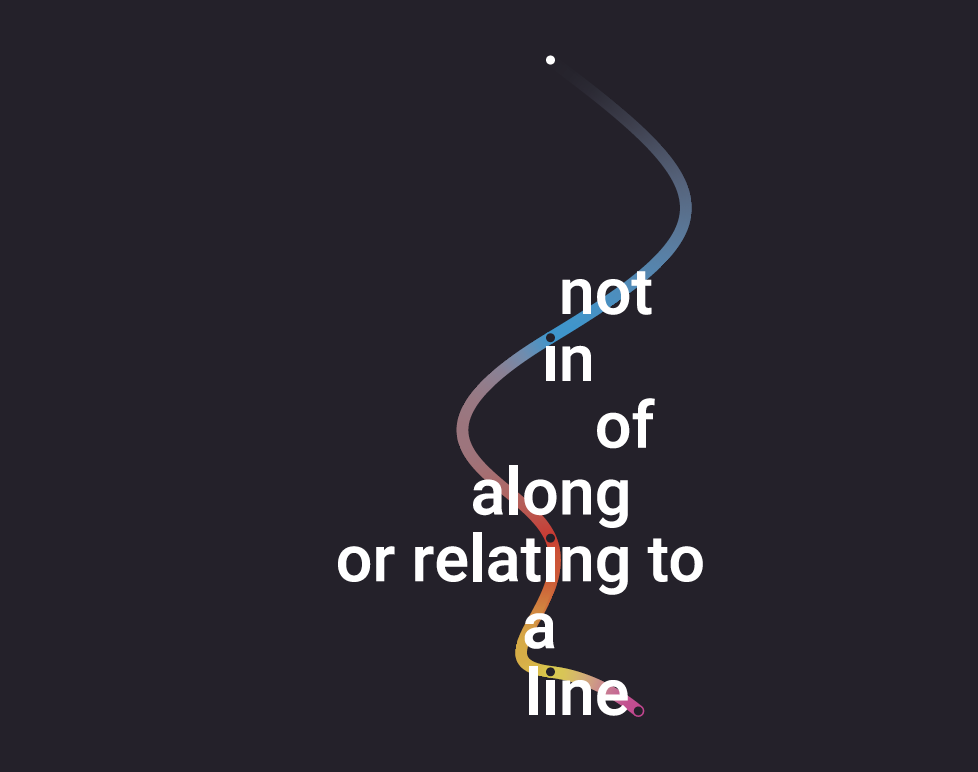 Click to read the brochure
---
Virtual Opening Reception: Wednesday, January 20th, 6:30pm GMT+4 | 9:30am EST
Arts Chat: Producing Creative Work During Times of Crisis, Monday, February 22, 6:30pm GMT+4 | 9:30am EST
Arts Chat: Sustaining Creativity During the Pandemic, Monday, March 22, 6:30pm GMT+4 | 9:30am EST
Discussion: The Histories We Create, Wednesday, April 27, 9:00pm GMT+4 | 1:00pm EST
Arts Chat: Building a Life as an Artist in the UAE, Sunday, April 18, 12noon GMT+4
Discussion: Translation, Bodies, and Paratexts, Monday, May 31st, 7:30pm GMT+4
Discussion: Representing Humanity in Virtual Reality, Monday, June 24, 4:00pm GMT+4
Discussion: Bias and Inequity in the Digital Space, Wednesday, June 30, 8:00pm GST
Conversation: Togetherness from Afar, Wednesday, July 7th, 5:30-7:00pm GMT+4