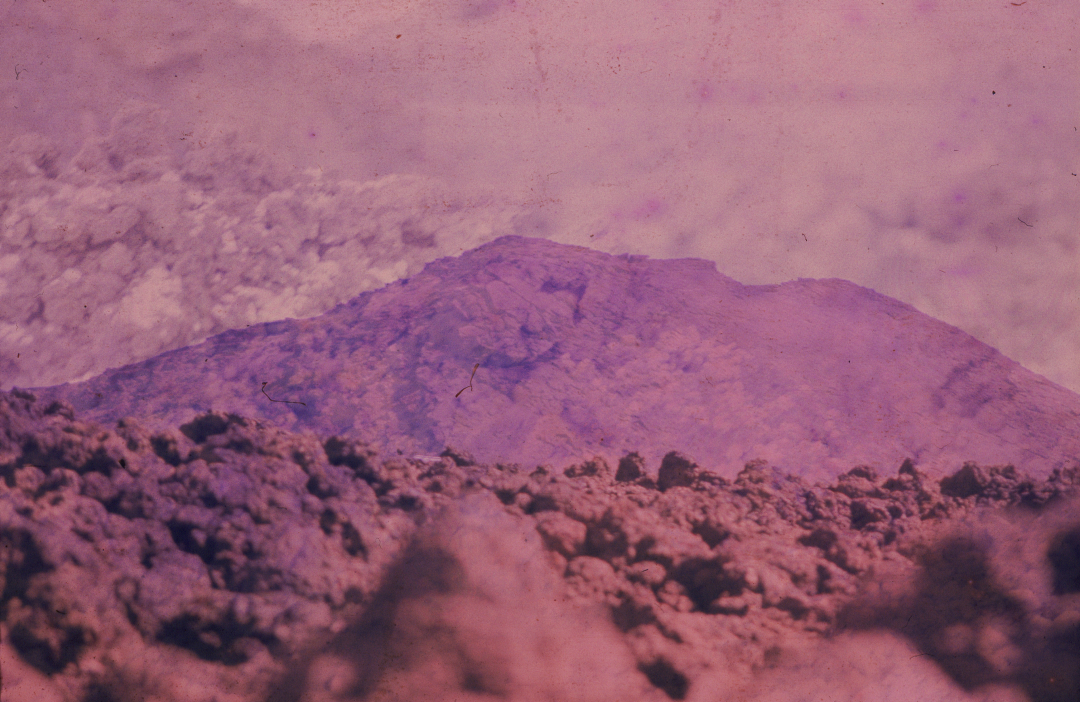 On Site
The Inaugural Exhibition
Ebtisam Abdulaziz, Tarek Al-Ghoussein, Mohammed Ahmed Ibrahim, Basim Magdy, Rashid Rana, Mary Temple
This exhibition takes Saadiyat Island as its starting point, to consider how we know, or interpret, where we are, physically and culturally. What suggests a "desert island" or a "lush garden"? How do we understand a place as part of a cultural past or future? The work on view invite us to contemplate the essence and appearance of a location, whether natural or artificial, real or illusory. How do the cues that create a site tell its story?
Viewing the work conjures the experience of walking through NYUAD's new Saadiyat campus, a multifaceted site that is itself a garden in a desert, a cultural center among new developments, on an island that is both a repository of significant local memories and a key player in a vision of the city's future.
Mon–Thu: 11am–5pm
Sat: 2pm–5pm
Fri & Sun: Closed
(Emirati, b. 1975, Sharjah) is a multidisciplinary artist and writer based in Sharjah, UAE. Her work has been included in landmark exhibitions internationally, including in the Houston International Fotofest, Texas, USA (2013); Emirati Expressions, Manarat Al Saadiyat, Abu Dhabi, UAE (2013); Arab Express, The Mori Art Museum, Tokyo, Japan (2012); 25 years of Arab Creativity, L'institut du Monde Arabe, Paris, France (2012); Inventing The World: The Artists as a Citizen, Benin Biennial, West Africa (2012), and at the Denmark National Museum, Copenhagen (2010). She participated in the inaugural UAE Pavilion at the Venice Biennale in 2009. Her work is held in public and private collections including the Farook Collection, UAE; Ministry of Culture, Youth and Community Development, Abu Dhabi, UAE; Renault Collection, France; and Deutsche Bank AG, Germany.
(Emirati, b. 1962, Korfakkan) and works in Khorfakkan. Ibrahim's work has exhibited in museums internationally, including the Sittard Art Center in The Netherlands (1995); the Institut du Monde Arabe, Paris (1998); Ludwig Forum, Aachen, Germany (2002); Kunstmuseum Bonn, Germany (2005); and the Sharjah Art Museum, UAE (1996, 2005). He has participated in the Sharjah Biennial on seven occasions where he has twice received the First Prize for Sculpture (1999, 2001). Additional biennial participation includes: the Cairo Biennial (1998); Havana Biennial (2000); and the Venice Biennale (2009). Cuadro Art Gallery presented a comprehensive survey of his work in 2014. Ibrahim's work is held in the permanent collections of the Arab Museum of Modern Art, Qatar; Sharjah Art Museum, UAE; and Sittard Art Center, The Netherlands.
(Palestinian, b. 1962, Kuwait) is a photographer based in the UAE. His work is the subject of a major new monograph published by Black Dog Press (2014), and has been featured in major museum exhibitions and biennials, including: the Venice Biennale (for Kuwait in 2014, for the UAE in 2009), Houston International Fotofest (2005, 2014); Arab Express, a major survey exhibition at the Mori Art Museum, in Tokyo, Japan (2012); and the Museum of Contemporary Art in Trento, Italy (2014). His work is held in numerous museum collections, including the Victoria and Albert Museum (London), Solomon R. Guggenheim Museum (New York), Mori Art Museum (Tokyo), the Museum of Fine Arts (Houston), the Sharjah Art Foundation (Sharjah), and Mathaf Museum (Doha). He is a professor at NYU Abu Dhabi.
(Egyptian, b. 1977, Cairo) lives and works between Basel, Switzerland and Cairo, Egypt. His work has been included in major museum exhibitions at the Yerba Buena Center for the Arts, San Francisco; Haus der Kulturen der Welt, Berlin; Kunsthalle Wien, Vienna; Institut Mathildenhöhe, Darmstadt; MASS MoCa, North Adams; and MARCO, Vigo; and selected for the Palais de Tokyo's Trienale (2012), the Sharjah Biennial, and the Istanbul Biennial (2013). Selected film screenings include the Film Festival Rotterdam (2012); TATE Modern (2013); and the Museum of Contemporary Photography, Chicago (2014). In 2014 Magdy won the Abraaj Art Prize, Dubai. He will be featured in more than 15 exhibitions internationally in 2014, notably La Biennale de Montreal and a solo exhibition for Art in General, New York.
(Pakistani, b. 1969, Lahore) lives and works in Lahore. Recent solo exhibitions include a major mid-career retrospective at Mohatta Palace Museum, Karachi (2013), as well as surveys at Cornerhouse, Manchester (2011) and Musée Guimet, Paris (2010). Participation in major group exhibitions includes the Kiev Biennial (2012); Fotomuseum Winterthur, Whitechapel Gallery and Saatchi Gallery, London (2010); the Asia Society, New York (2009), the fifth Asia Pacific Triennale, Queensland Gallery of Art, Brisbane (2006) and the Singapore Biennial (2006). His work is part of various public and private collections including Queensland Gallery of Art, Brisbane, Australia; Fukuoka Museum of Art, Japan; Saatchi Gallery, London, UK; Frank Cohen Collection, UK; National Gallery of Art, Islamabad, Pakistan; and Devi Foundation, Delhi, India. He is the founding faculty member and head of the Fine Art department at Beaconhouse National University in Lahore.
(American, b. 1957, Arizona) lives and works in Brooklyn, New York. She has had recent solo projects at the Museum of Arts and Design, NYC (2009); Brooklyn Museum, Brooklyn, NY (2009); The Aldrich Contemporary Art Museum, Ridgefield, CT (2005, 2006); Rice Gallery, Houston (2011) and Mixed Greens Gallery, NY (2003, 2004 , and 2014). Temple's group exhibits include the San Francisco Museum of Modern Art, CA (2008); The Drawing Center, NY (2011); MASS MoCA, North Adams, MA (2008); and the Sculpture Center, LIC, NY (2006). In 2010, Temple was commissioned to do a permanent installation for the Manhattan Transit Authority for a Brooklyn subway station in NYC. This year, she installed a large public commission for the Lobby of the Mickey Leland Federal Building, in Houston, TX. Temple is the recipient of the Saint-Gaudens Memorial Fellowship, the Basil Alkazzi Award for Excellence in Painting, and is NYFA's 2010 Fellow in Painting.