An Oral History of the Internet
A series of video conversations with artists, authors and critics telling us their stories of the early Internet. This program is initiated and hosted by Heather Dewey-Hagborg and Joerg Blumtritt, professors for interactive media at New York University Abu Dhabi, the project is sponsored by The NYUAD Art Gallery and the NYUAD Institute.
Join the public discussion on Sunday, June 20 at 8pm about: An Oral History of the Internet: After 40 years of cyberspace, what is left of the utopian dream? Register here.
An Oral History of the Internet #3: Bruce Sterling & Jasmina Tešanović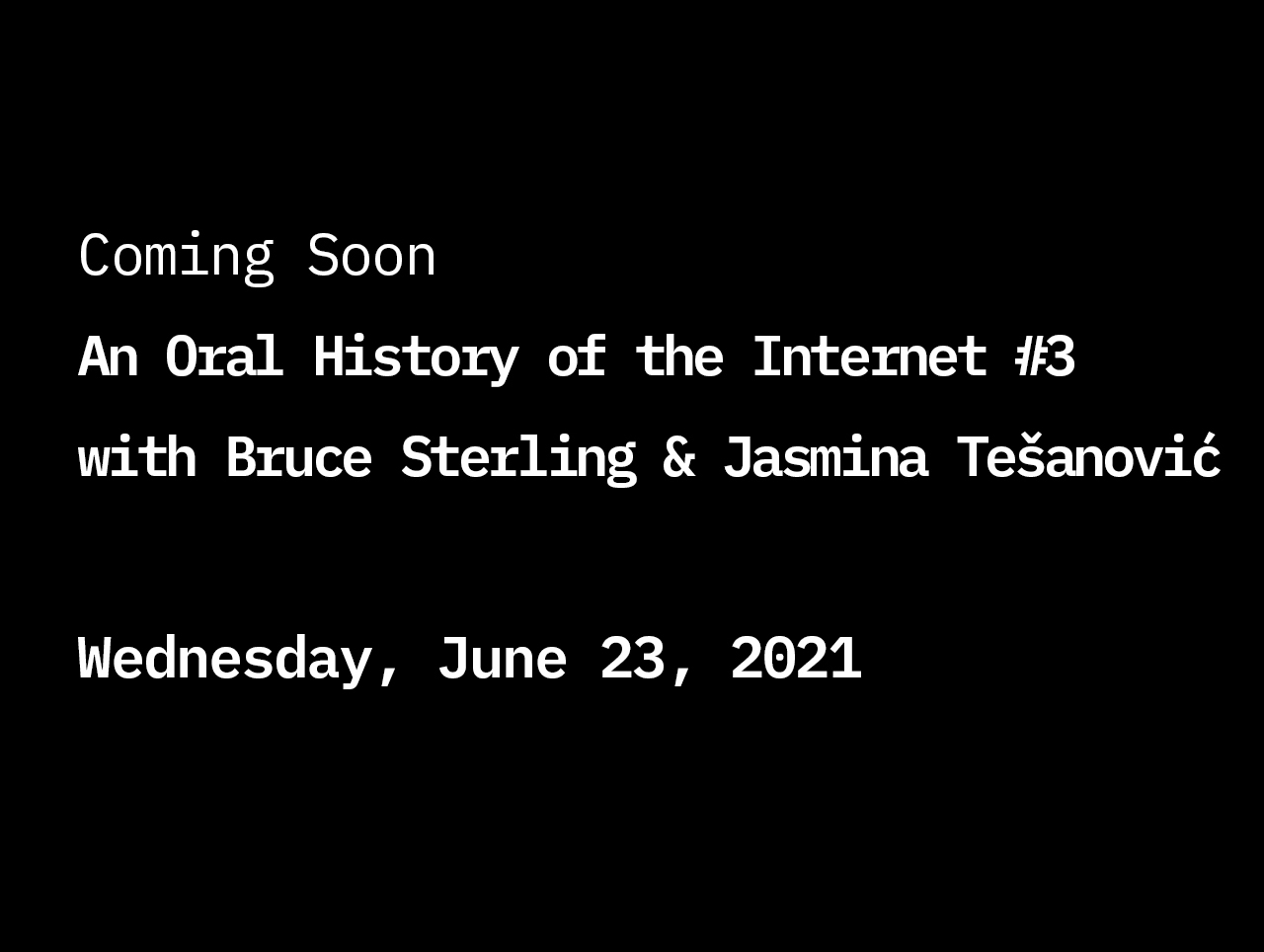 An Oral History of the Internet #4: Ricardo Dominguez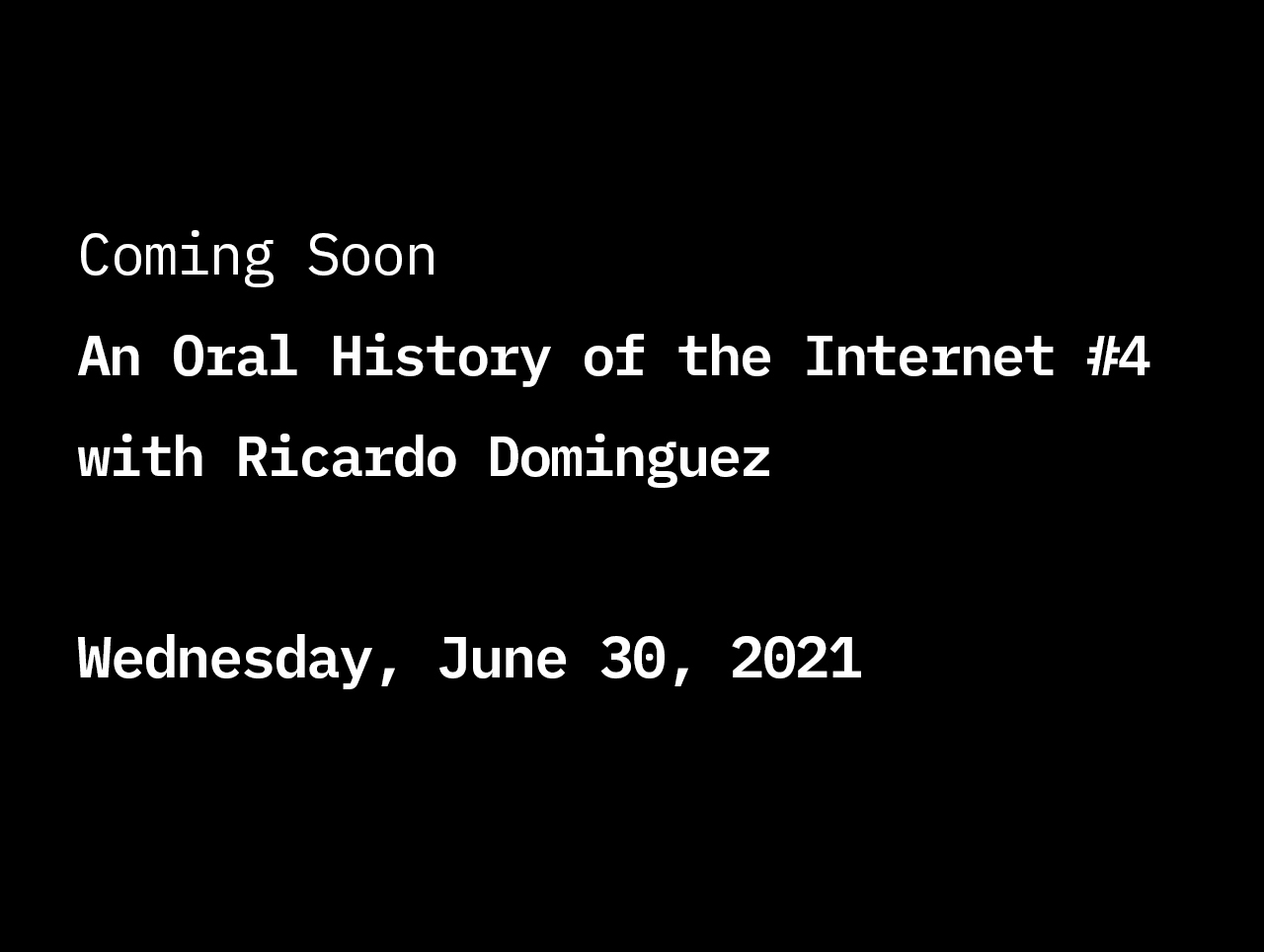 An Oral History of the Internet #5: Geert Lovink
An Oral History of the Internet #6: Mendi & Keith Obadike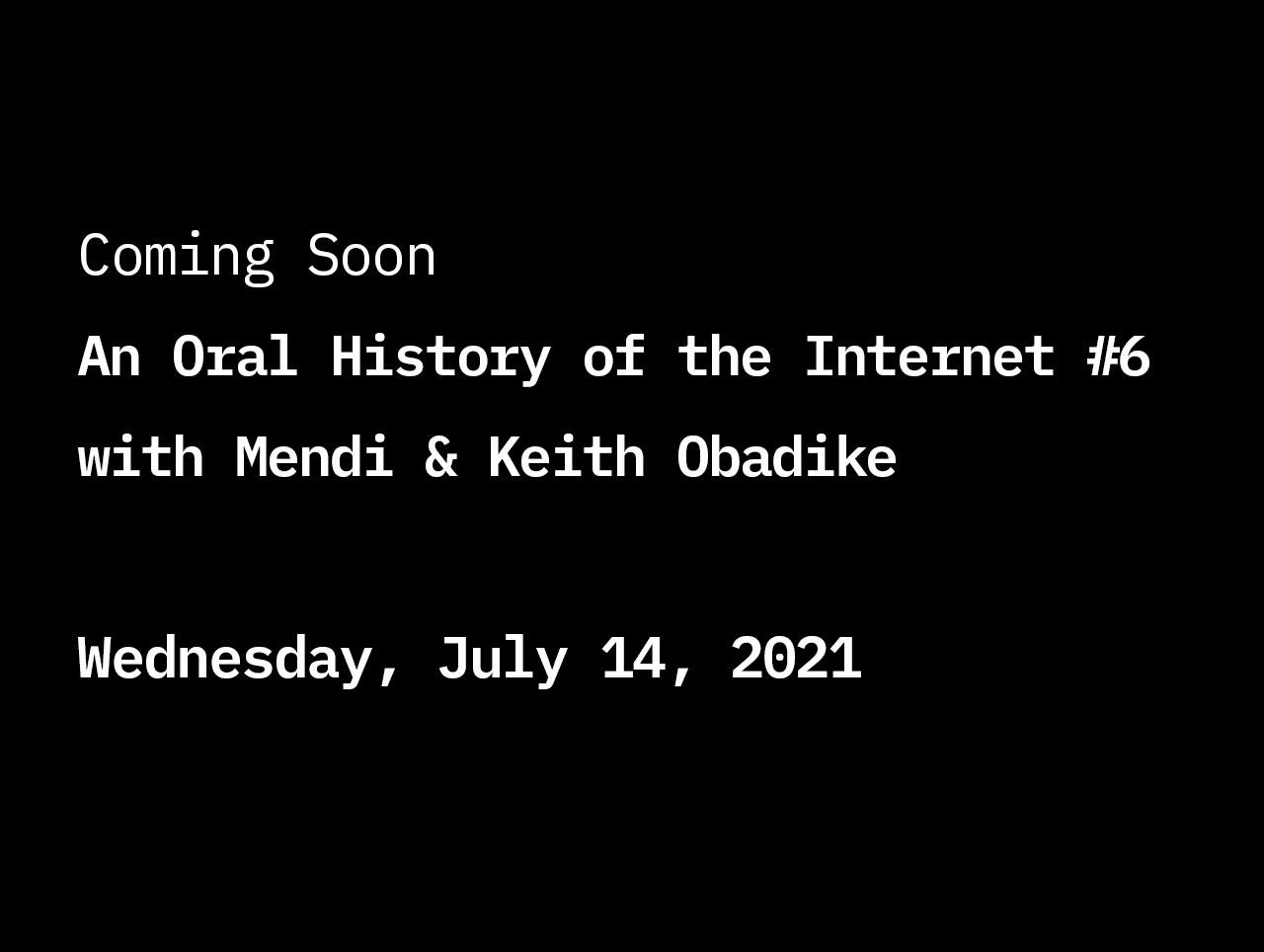 An Oral History of the Internet #7: Sabria David
An Oral History of the Internet #8:

TBD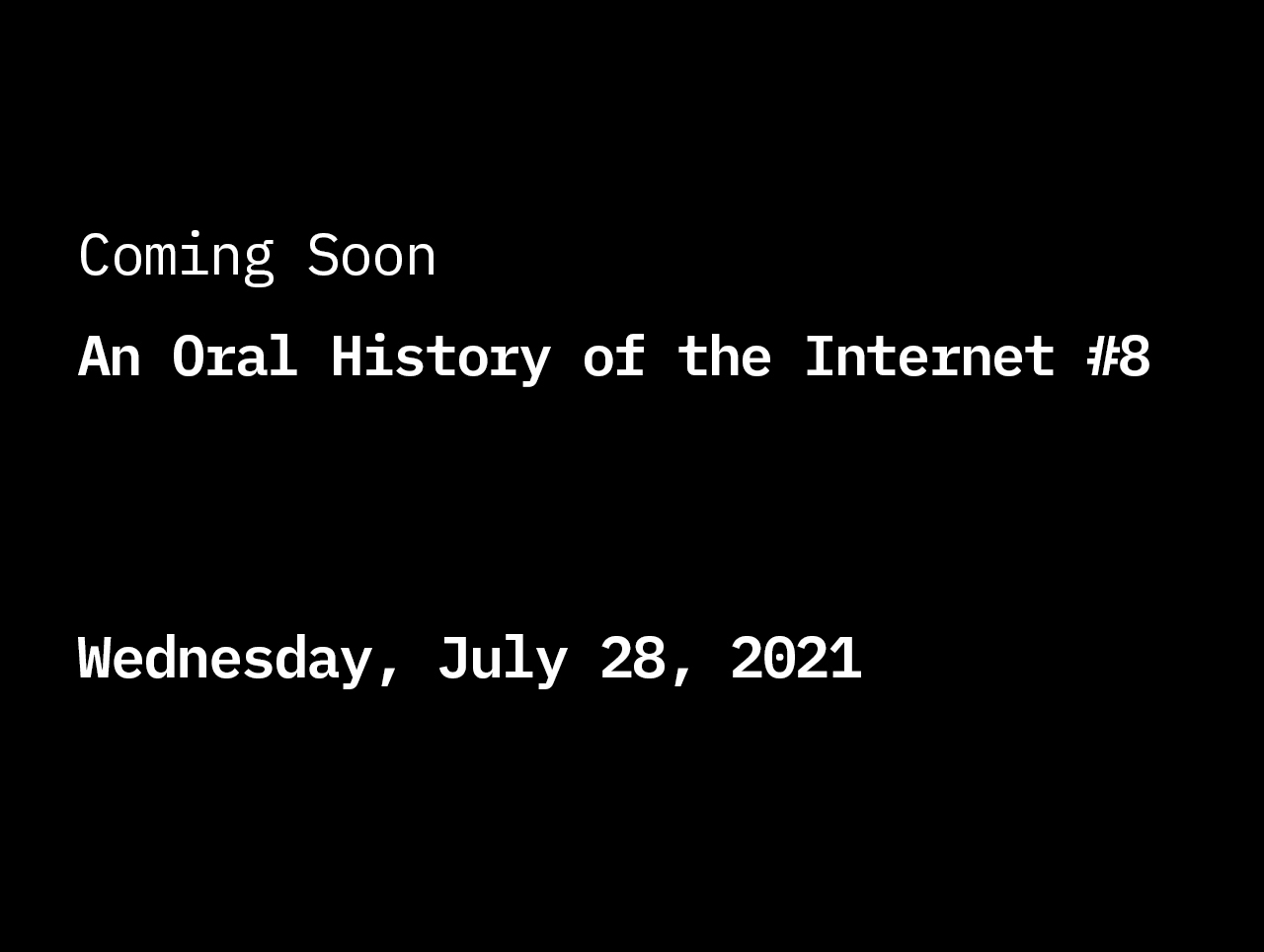 An Oral History of the Internet #9: JR Carpenter
An Oral History of the Internet #10: Jane Metcalfe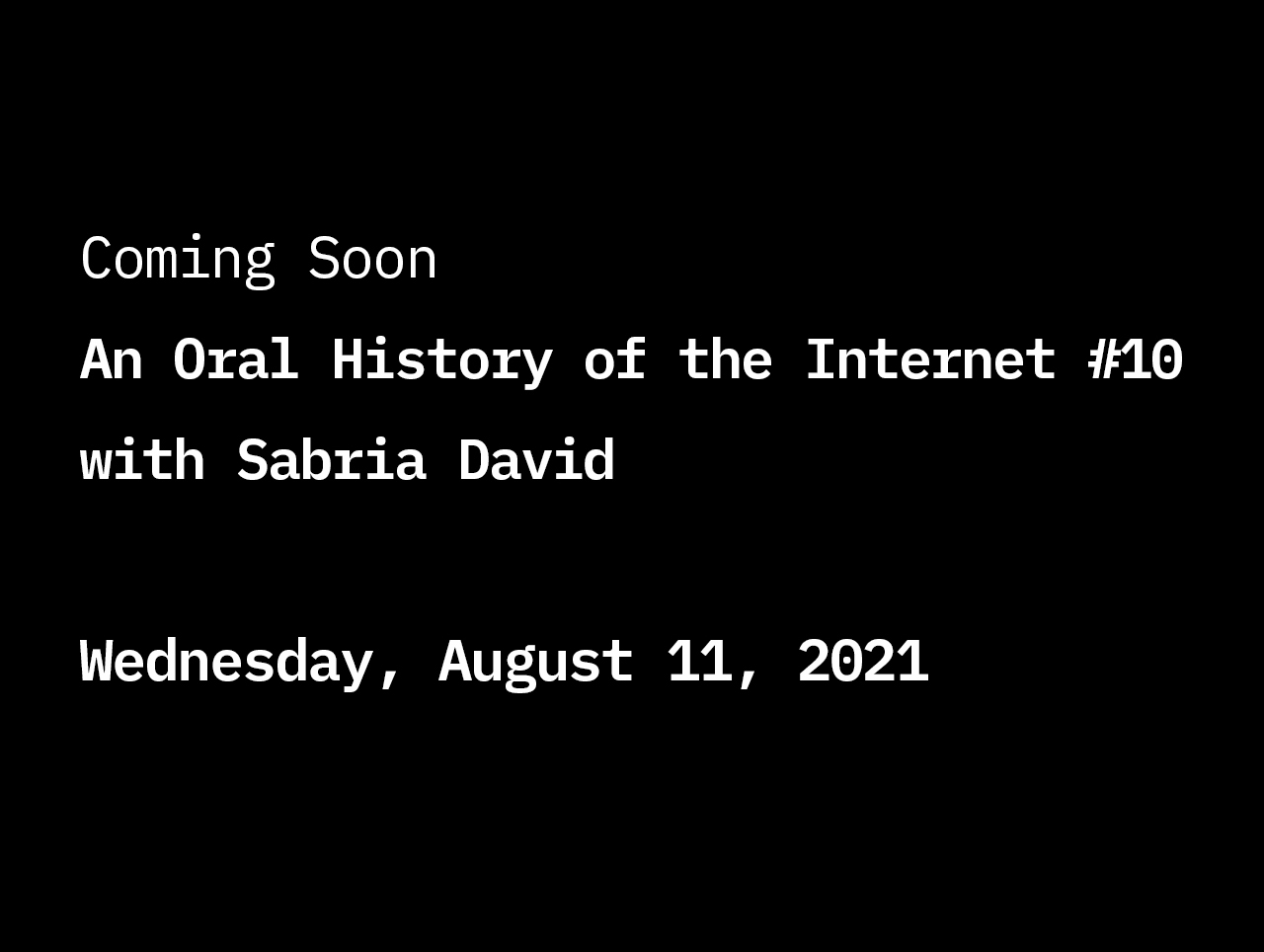 An Oral History of the Internet #11: Enno Park
An Oral History of the Internet #12: Virginia Barratt & Francesca da Rimini